Website Notices of Events
**************************************
ACOM invites you to participate in the following events which will take place virtually on ZOOM. The links will be forthcoming. In the meantime, please mark your calendars. We hope to see you soon!
Tuesday, April 20, 2021 - 6 pm. ACOM presents: A conversation with UMN Prof. Joachim Savelsberg regarding his new book: Knowing about Genocide: Armenian Suffering and Epistemic Struggles. (The book can be accessed and downloaded through the above link.) Moderator, Peter Hajinian. Zoom link for event to come.
Saturday, April 24, 2021 - 5:30 pm. ACOM's Genocide Commemoration program, featuring Dr. Artyom Tonoyan, followed by a variety of musical presentations. Zoom link for event to come.
Tuesday, April 27, 2021 - 12:30 pm. University of Minnesota, CLA presents Prof. Claire Mouradian on Curating a Centennial Exhibit on the Armenian Genocide in Paris. "History, Images, and the Context of the Shoah Memorial."
Thursday, April 29, 2021 - 12:30 pm. University of Minnesota, CHGS presents Comparing across Genocides: Profs. Alejandro Baer, Fatma Müge Göçek, Natan Sznaider (with commentary by Prof. Claire Mouradian).
We look forward to seeing you on Zoom.
**************************************
ACOM is extremely proud to share with the Armenian community, their families and their friends, the honor of receiving, only recently, both a
Proclamation and a Certificate of Recognition
for all their work and contribution to the Armenian community, from the State of Minnesota, signed by Governor Walz.
View a copy of the Proclamation View a copy of the Certificate
**************************************
ACOM Gaghant 2021 goes Virtual
Held on Sunday January 3rd at 3:00PM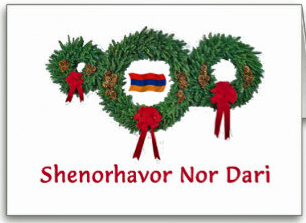 Our annual holiday party in virtual space was attended by 30 guests.
Click HERE for a recap of the event.
***************************************
Spring Newsletter now available - click HERE for the Spring 2020 Edition
**************************************
ACOM Genocide Remembrance
was Virtual this year.
Click Here for details about the Gathering
***************************************
---
---
The Armenian Cultural Organization of Minnesota (ACOM) preserves and promotes Armenian culture, language, history and heritage in Minnesota and the upper Midwest. Founded in 1980 and headquartered in St. Paul, ACOM is the oldest and largest Armenian organization in the state.
ACOM welcomes everyone, regardless of ethnic, religious or political affiliation, who takes an interest in Armenia and Armenians. Our members include first generation through fourth generation Minnesota Armenians, their families, and non-Armenian friends of the community.