September Cinema Saturday offering:
Shoot The Piano Player w/ Charles Aznavour.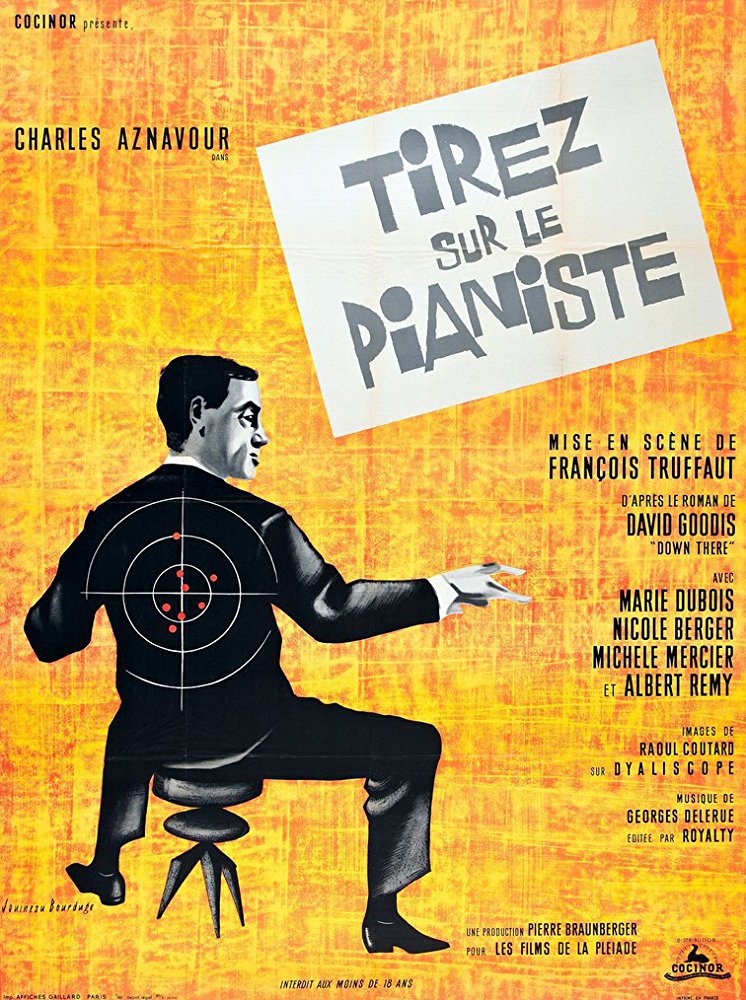 Charlie Kohler is a piano player in a bar. The waitress Lena is in love with him. One of Charlie's brother, Chico, a crook, takes refuge in the bar because he is chased by two gangsters, Momo and Ernest. We will discover that Charlie's real name is Edouard Saroyan, once a virtuose who gives up after his wife's suicide. Charlie now has to deal with Chico, Ernest, Momo, Fido (his youngest brother who lives with him), and the waitress Lena, who is in love with him.
- Written by Yepok
September 9, 2017 at 7:00 PM at Fellowship Hall. St. Sahag Armenian Church